Yo-Yo Ma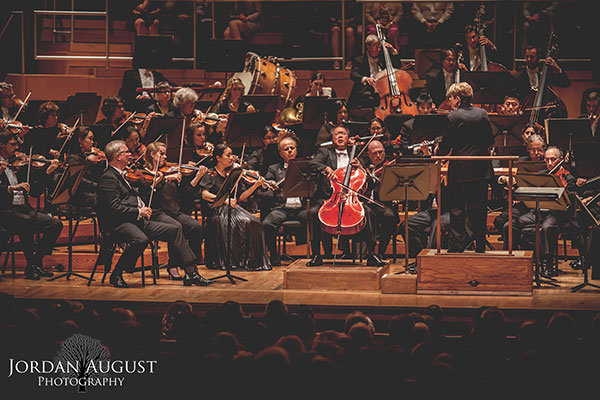 ---
BSO Night at Camden Yards
---
Hairspray: In Concert
---
Carnegie Hall Concert
---
Yuri Temirkanov Returns
---
Quartet for Valentine's Day Wedding at City Hall
Baltimore Sun: Lucky couple receives surprise wedding from BSO
---
100th Anniversary Concert
---
100th Anniversary Concert After-Party
---
Baltimore, our Baltimore
Baltimore, where Carroll flourished
And the fame of Calvert grew!
Here the old defenders conquered
As their valiant swords they drew.
Here the starry banner glistened
In the sunshine of the sea,
In that dawn of golden vision
That awoke the song of Key;
Here are hearts that beat forever
For the city we adore;
Here the love of men and brothers –
Baltimore, our Baltimore!
On September 11, 2015, BSO musicians gathered near the Washington Monument in Mount Vernon to celebrate their 100th anniversary and pay homage to the 1914 Baltimore City Anthem, "Baltimore, our Baltimore." Symphony musicians formed a concert band similar in size and presentation to its roots in 1915, when Mayor Preston determined the need for a municipally-funded symphony orchestra.