Tchaikovsky Symphony No. 4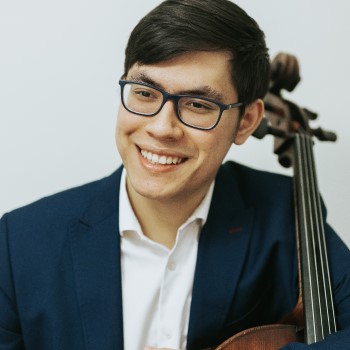 Tchaikovsky Symphony No. 4
37
37 people viewed this event.
Since winning the prestigious Tchaikovsky Competition while still a student at the Juilliard School, cellist Zlatomir Fung has vaulted into the elite ranks of international soloists, cultivating "a rich, warm tone, impeccable intonation and thoughtful phrasing" (The Baltimore Sun) that he calls upon in the unusually fluid and sensitive First Cello Concerto by Saint-Saëns. Conductor Ken-David Masur returns with Tchaikovsky's Fourth Symphony—a poignant meditation on fate—along with a touching tribute by the dean of living Japanese composers.
The March 9 concert is a part of the Casual Conversations series. Please note: the program does not  have an intermission.
Artists
Ken-David Masur, conductor
Zlatomir Fung, Cello
Repertoire
HOSOKAWA Meditation – to the victims of Tsunami 3.11
SAINT-SAËNS Cello Concerto No.1*
TCHAIKOVSKY Symphony No. 4
*Not on Casual Saturday.