The Baltimore Symphony Orchestra Honors Marin Alsop
A Live Gala Celebration Featuring Renée Fleming on MPT
Sat, June 19, 8:30 pm


Marin Alsop, conductor
Renée Fleming, soprano
Wordsmith, emcee and narrator
OrchKids
JAMES LEE III Destined Words (BSO Commission, World Premiere)
    Wordsmith, emcee and narrator
PRICE Adoration
    OrchKids
GINASTERA Variaciones concertantes
HANDEL "Dank sei dir, Herr" 
    Renée Fleming, soprano
HANDEL "Endless Pleasure" from Semele
    Renée Fleming, soprano
STRAUSS "Wiegenlied"
    Renée Fleming, soprano
STRAUSS (arr. Goldschmitz) "Zueignung"
    Renée Fleming, soprano
GUETTEL "Fable" from The Light in the Piazza
    Renée Fleming, soprano
Learn more about the world premiere of James Lee III's Destined Words:
WYPR's On the Record - Composer James Lee III and spoken word artist Wordsmith speak with Sheilah Kast about the BSO's commission of Destined Words to honor Juneteenth.
ENOCH PRATT FREE LIBRARY WRITERS LIVE! JUNE 15, 7 PM A conversation with composer James Lee III, spoken word artist Wordsmith, and WBJC's Judith Krummeck. Visit PrattLibrary.org to register for this free event or watch on the BSO's Facebook page.
Watch on MPT's main channel (check your local listings) or at MPT.org/livestream
Emceed by BSO Artistic Partner Wordsmith, Alsop opens the culminating event of The Marin Festival with the world premiere of a new BSO commission, Destined Words, by James Lee III in honor of Juneteenth and narrated by Wordsmith. Alsop will also be joined by OrchKids in Florence Price's Adoration, and the evening culminates with a performance by Renée Fleming. This exciting live performance marks Alsop's final concert as Music Director in a program that features live and pre-recorded moments, messages, and surprises.
---
PRESENTING SPONSORS OF THE MARIN FESTIVAL AND GALA GUEST ARTIST RENÉE FLEMING
Robert Meyerhoff and Rheda Becker


THE MARIN FESTIVAL and GALA CELEBRATION SPONSORS
Presenting Sponsor:
Signature Sponsor: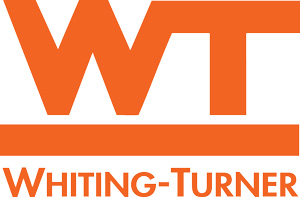 Diamond Sponsor
The Shelter Foundation/
Patricia and Mark Joseph
Commissioning Sponsor
Emerald Sponsors
Sylvia and Eddie C. Brown | Dr. Allan and Claire Jensen  | The Rosenberg Family and Rosemore Inc.