Dear Friends,

For the past year, the Baltimore Symphony Orchestra (BSO) has been on a journey.

Our work to create a strong and thriving BSO has been expansive and collaborative, involving community, state, and national thought leaders. It has not always been easy, but we have also realized new creative heights and points of alignment. Just as these tumultuous times have revealed the unmatched value of music to nurture and uplift hearts, minds and spirit, they have also reaffirmed that we were perhaps better poised to navigate the challenges of COVID-19 because of all that we have experienced together.

Today, we are excited to share that the BSO and members of the Orchestra and the Musicians' Association of Metropolitan Baltimore, Local 40-543 AFM, have reached an extraordinary five-year collective bargaining agreement.

This agreement is grounded in near-term sacrifices in response to COVID-19 pressures, sacrifices shared by the BSO's staff. In addition to outlining gradual increases in compensation and complement, it also advances the strategic tenets outlined in our multi-year strategic plan, developed with the help of so many voices including the task force established by the Maryland General Assembly.

For more information about the details of this agreement including newly realized provisions for programmatic innovation; a recommitment to diversity, equity and inclusion; and, further enhancing our operations and profile in Montgomery County and at our second home at Strathmore, please read the full announcement here.

In making this announcement, we also recognize that you have been with us each and every step of the way – thank you. We look forward to a bright future of shared music making and musical experiences with you – digitally for now, and eventually, in our great concert halls and throughout our great State.
Peter Kjome

President & CEO
Barry Rosen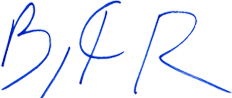 Board Chair
Brian Prechtl

Players' Committee Chair