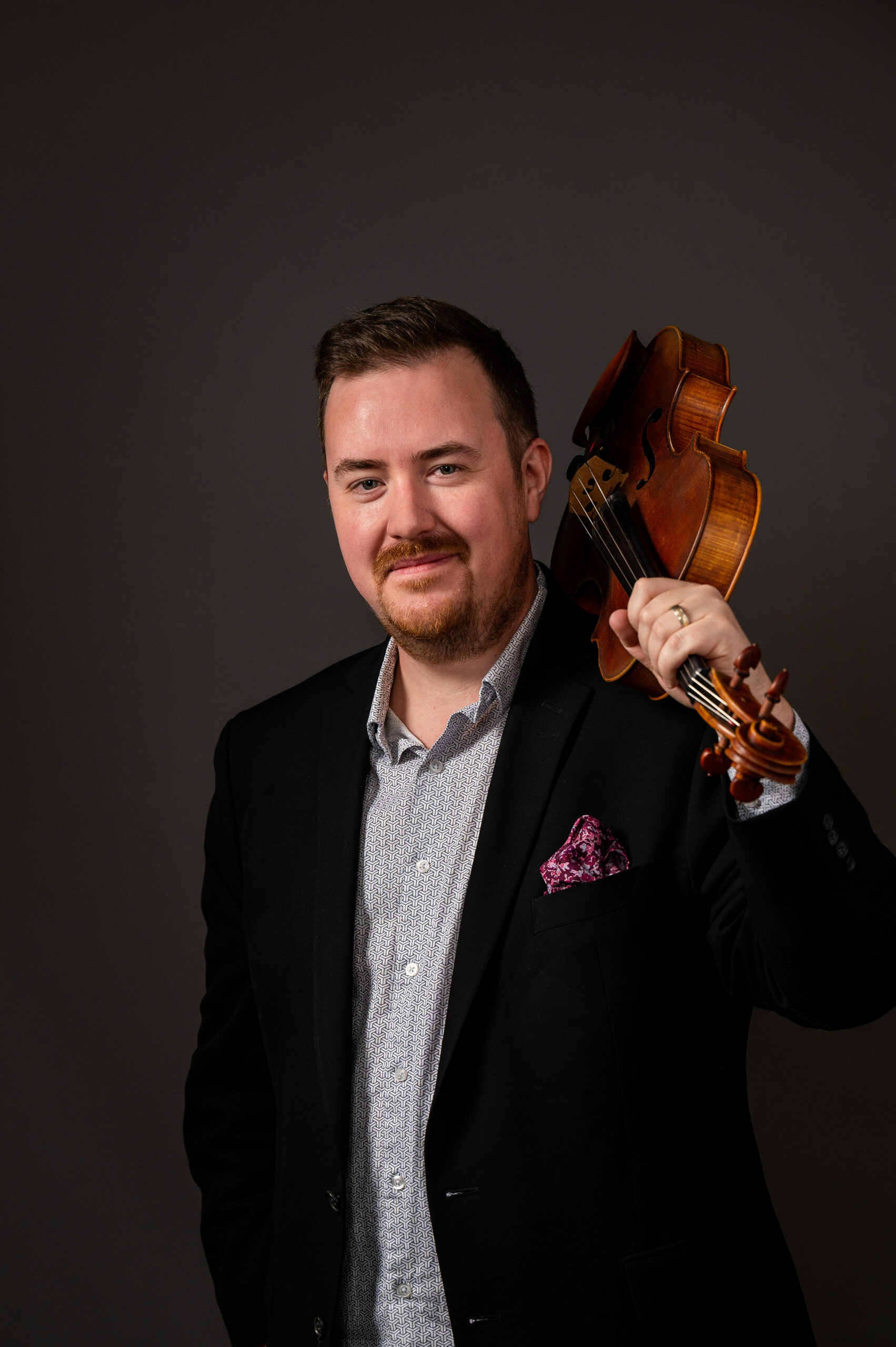 American violist Colin Sorgi joined the Baltimore Symphony Orchestra viola section in 2018. Born and raised in San Antonio, Texas, Colin holds degrees from both the Peabody Conservatory and Indiana University studying violin and viola with renowned musicians Herbert Greenberg and Jaime Laredo. He has also worked extensively with violinist/violist Pinchas Zukerman. He made his solo debut at the Aspen Music Festival in 2012 and has since been heard as soloist and in recital on the stages of Carnegie Hall, the Kennedy Center, the Chicago Cultural Center, Canada's National Arts Centre and at the 2012 Naumburg International Competition, among others. In August 2015, Colin made his European debut at the prestigious Lucerne Festival in Switzerland giving the European premiere of the concerto "Forever and Ever" by Tod Machover (Musical America's 2015 Composer of the Year) – a performance The Guardian (UK) hailed as having "unwavering conviction – subtle, striking and moving."
Colin's first commercial recording alongside pianist Jooeun Pak, released in October 2012 on the IUmusic label for the Latin American Music Center, featured premiere recordings of works by living Latin American composers and was a finalist for the 2012 Latin Grammy Nomination. Fanfare Magazine described the recording as "a tour de force of stamina, virtuosity and rhythmic precision." From 2006 to 2016, Colin was the founder and artistic director of Baltimore's critically acclaimed SONAR new music ensemble, named Baltimore City Paper's "Best Classical Group" in 2014. Colin was also a frequently–commissioned composer whose works have been performed by orchestras and ensembles around the country and internationally.
An advocate of community engagement and arts education, Colin has held a number of staff, creative and teaching positions for the BSO's OrchKids program since 2012. He has also worked as graphic designer and marketing consultant and for a number of arts organizations including OrchKids, the San Antonio Symphony, Lake George Music Festival, McDaniel Music Institute and the National Philharmonic, among others.
Within 2 weeks of winning the BSO audition, Colin and his wife Jaclyn (also a violist!) welcomed their first child, Clara! They reside in Northeast Baltimore with their two furballs, Giuseppe the cat and Vincenzo the Labradoodle. In his free time, Colin enjoys cooking big meals for family and friends and making a mess in the kitchen. He is also on a quest to make the perfect cup of coffee and is a dedicated drinker of Baltimore/Annapolis-area's Ceremony Coffee Roasters. Mostly though, free time is now spent making silly faces and funny noises with Clara because baby giggles are the most rewarding greeting after a hard-working rehearsal at the BSO!