Audience Development and Group Sales Manager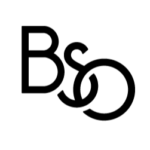 Baltimore Symphony Orchestra
 Date:                     February 2023
Position:              Audience Development and Group Sales Manager
Department:      Marketing and Communications
Reports to:         Senior Director of Marketing
Classification:   Full-time, exempt
THE BALTIMORE SYMPHONY ORCHESTRA and ORCHKIDS
For over a century, the BSO has been recognized as one of America's leading orchestras and one of Maryland's most significant cultural institutions. As the largest cultural institution in Maryland, the BSO is internationally recognized and locally admired for its innovation, performances, and recordings, The BSO is also known for its education and community engagement initiatives, such as OrchKids, a program that provides children with educational resources and fosters social change through the power of music in some of Baltimore's under-resourced communities.
In July 2022, the BSO announced the appointment of Jonathon Heyward, who will succeed Music Director Laureate and OrchKids Founder Marin Alsop as the Baltimore Symphony Orchestra's next Music Director, starting the 2023-24 Season.
BSO: AT A GLANCE
| | |
| --- | --- |
| •      Operating budget FY 21/22: | Approximately $30million |
| •     Orchestra members: | 80 Players; 2 Librarians |
| •     Administrative Staff: | 75 Employees |
| •     OrchKids Program Staff: | 75 Team members |
JOB SUMMARY
The Audience Development and Sales Manager oversees group sales and special ticket programs at the Baltimore Symphony Orchestra, spanning all product lines and all markets, including the Joseph Meyerhoff Symphony Hall in Baltimore City and the BSO's second home, The Music Center at Strathmore, in North Bethesda. A collaborative team player and a member of the cross-departmental Patron Strategies team, this position will execute tactics to generate high levels of audience satisfaction, expand audience development and enrichment activities, and grow revenue in key areas.
Specific areas of focus will include implementing a group sales program, managing special concert-related promotional activities, and working with marketing, advancement, artistic, and operations staff to curate authentic and stimulating concert experiences around BSO Passport, Student Select, and additional discount ticket programs that engage and retain new audiences. This position will be measured by timely execution and campaign results that successfully grow ticket sales.
ESSENTIAL DUTIES AND RESPONSIBILITIES
Manage and expand the BSO's group sales program:

Meet lead generation and daily outreach goals
Maintain regular communication via email, print, and phone with past group organizers.
Create, maintain, and finalize group sales orders in Tessitura.
Plan all administrative communications with the group organizer regarding invoicing, payment, etc.
Alongside the events team, determine what additional BSO products would enhance the group's experience and group's itinerary.
Communicate day-of plans cross-departmentally in advance of group arrivals to ensure smoothly scheduled matrices (onsite coordination).
Coordinate all aspects of group enhancements and events including Musical Mentors, pre- or post-concert cocktail hours, Q&As, meet and greets, and hall tours.
Assist front-of-house with large group arrivals.
Work w/ graphic designers and the digital marketing team to create marketing collateral to keep group leaders, key audience segments, and new audiences engaged with the BSO.
Communicate with local attractions, hotels, and restaurants to build itineraries and promotions for out-of-market prospects. – work w/ Partnership Managers, cross-departmentally.

Audience Development – Manage special promotional activities, grassroots efforts, and ticket programs that drive audience development and patron retention goals:

Develop and implement a plan to engage new audiences through special ticket programs with specific repertoire or guest artists.
Spearhead grassroots efforts at both the Meyerhoff and Strathmore to further attract new audiences through special ticket programs.
Work w/ events and education teams to grow new and key audience segments both on and offsite.

In coordination with the Senior Director of Marketing, set and regularly report on sales and budget progress:

All Key Audience Segments
In coordination with the Senior Director of Marketing, set annual group sales and patron retention goals for the institution and monitor progress against goals.
Manage special promotional activities and programs that drive audience development and patron retention goals including BSO Passport, BSO Student Select, and Kids Listen Free.
Consistently monitor and track the portion of the Marketing budget expenses related to group sales and special ticket programs.
QUALIFICATIONS AND CAPABILITIES
Bachelor's degree in marketing, communications, business, or a related field.
A minimum of three (3) to four (4) years of general marketing and sales experience, arts marketing experience preferred.
Proven track record in group sales, with annual growth in key areas of focus
Thorough knowledge and understanding of advertising and marketing disciplines including marketing systems, ticketing and subscription-based sales.
Demonstrated superior organizational skills, attention to detail and the ability to meet deadlines.
Demonstrate creativity, an innovative spirit, initiative, strong problem resolution, and be able to thrive in a fast-paced, team-oriented environment.
Proficient in Microsoft programs, including but not limited to Excel, Outlook and Word. Ability to learn other software programs as needed. Familiarity with Tessitura ticketing software or other types of customer databases is preferred.
Possess excellent verbal and written communication skills with the ability to present effectively internally and externally and an ability to proofread for grammar, spelling and punctuation with a high degree of accuracy.
Schedule flexibility and willingness to work some nights and weekends for concert duty as needed.
Direct experience with a symphony orchestra and/or performing arts highly preferred. A passion for and working knowledge of classical music plus.
COMPENSATION AND BENEFITS
Competitive salary negotiable, commensurate with qualifications and experience
Health insurance: two options to choose from; all at low cost to the employee
Dental, Life and Long-Term Disability Insurance, paid entirely by the BSO
Generous paid time off, including annual, personal and sick leave
403(b) Plan
Health Savings Account, employer contributes portion
Flexible Spending Accounts, including Medical and Dependent Care
Employee Assistance Program
Free/discounted tickets to BSO concerts
Hybrid Work Schedule available, depending on position requirements
The statements contained in this job description reflect general details as necessary to describe the principal functions of this job, the level of knowledge and skill typically required and the scope of responsibility. It should not be considered an all-inclusive listing of work requirements. Individuals may perform other duties as assigned, including work in other functional areas to cover absences of relief, to equalize peak work periods, or otherwise to balance the workload.
How to Apply
Please submit a cover letter, resume, and salary requirements to marketingjobs@bsomusic.org, with the position title of the job in the subject line of your email. No phone calls.
Relocation assistance is not provided.
OUR CULTURE AS AN EQUAL OPPORTUNITY EMPLOYER
The Baltimore Symphony Orchestra and OrchKids use the BSO mission and shared values (Appendices) to govern decisions, actions, and behaviors. These values guide how we conduct our work and professional relationships: Creativity, Respect, Excellence, Education/Engagement, and Diversity. We are focused on a people-first culture for our patrons and our entire BSO family.
The BSO is proud to be an Equal Opportunity Employer. We evaluate qualified applicants without regard to race, color, religion, sex (including pregnancy and gender identity), national origin, political affiliation, sexual orientation, marital status, differing physical abilities, genetic information, age, parental status, military service, other non-merit factors.
The BSO is committed to improving and protecting the health of our musicians, staff, and our communities. We comply fully with the COVID-19 requirements of the state of Maryland and the city of Baltimore. It is required that employees be fully vaccinated against COVID-19 and provide proof of vaccination as a condition of employment.
APPENDIX I:  BSO MISSION
The BSO performs the highest quality symphonic music of all eras that nurtures the human spirit. The BSO is committed to engaging, inspiring, educating, and serving diverse audiences and to enhancing the State of Maryland as a cultural center of vitality and importance."
_________________________
APPENDIX II:  BSO SHARED VALUES
In October 2021, the BSO Board of Directors approved the following shared values, or "BSO Creed":
CREATIVITY
We believe the BSO is first and foremost an artistic institution that is dedicated to the finest creative musical expression.
We seek to facilitate opportunities for creative approaches that allow musicians, staff, board, and partners to collaborate to serve our mission.
We strive to inform all decisions with our commitment to innovation and continuous improvement.
RESPECT  
We believe the BSO should value, appreciate, and treat all individuals – patrons, staff, musicians, guest artists, and volunteers with compassion, respect, and dignity.
We seek to create a welcoming, safe, and enjoyable environment for all.
We strive to embrace all human differences and commit to caring and civility towards all with whom we work and serve.
EXCELLENCE   
We believe it is an honor to present great music to stir and nurture the soul.
We seek to attract, develop, and retain the best talent in all musicians, staff, board, and volunteers. Everyone who works at the BSO has an important role to play in our success.
We strive to act with uncompromising integrity and transparency.
ENGAGEMENT / EDUCATION  
We believe deep connections to the diverse communities we serve are essential to our mission.
We seek to inspire and educate with powerful and meaningful musical experiences for audiences of all ages.
We strive to nurture the talents of musicians of all ages with accessible educational initiatives and programs.
We strive to create a culture where musicians, staff, board, and volunteers communicate, collaborate, understand, and appreciate each other's work.
DIVERSITY
We believe diversity, equity, inclusion, and belonging – with respect to race, gender, and personal identity – are cultural and strategic imperatives.
We seek to create a culture of excellence that ensures access and inclusion of diverse voices in all that we do.
We strive to use the universal language of music to bring people together and embrace our multicultural society.