Back to Musicians Listing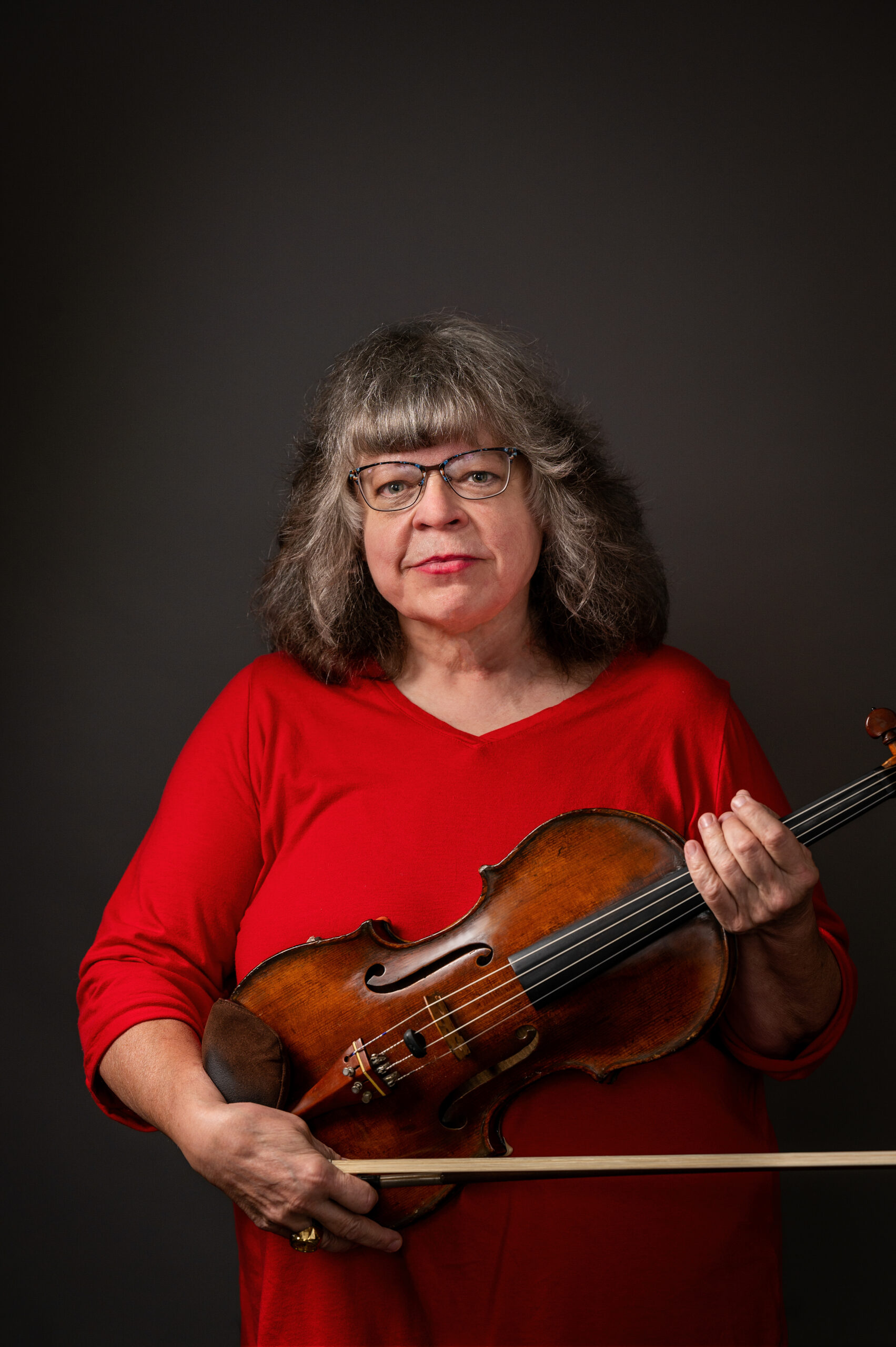 Mary Woehr has been a member of the Baltimore Symphony Orchestra since 1982, both as a violist and a pianist. Before winning a position with the BSO, she performed with the London Sinfonia in Canada, the Dallas Chamber Orchestra, the Dallas Ballet Orchestra and the Chautauqua Symphony.
Ms. Woehr is originally from Pittsburgh, where both her parents played in the Pittsburgh Symphony Orchestra. As a result of her parents' participation in the summer music festival at Chautuaqua, all six of their children studied with orchestral musicians from around the United States. Both of Ms. Woehr's brothers have continued in the music field, one as a brass instrument repairman and the other as assistant principal viola of the St. Louis Symphony Orchestra. One of her Chautauqua teachers, Bernard Linden, recruited her for his studio at Bowling Green State University in Ohio where she completed her Bachelor's in Music Performance degree. She also spent several summers studying with renowned violists Bruno Giurrana and Francis Tursi. Her piano teachers include Pat Prattis Jennings of the Pittsburgh Symphony Orchestra and Virgina Marks at Bowling Green State University.
Ms. Woehr frequently performs in recital on either instrument. She is an avid chamber musician and this September she will be getting her first Steinway, a 1915 'O'-found and restored by her sister-in-law.
In 2001 Ms. Woehr became a guild-certified practitioner of the Feldenkrais Method, a discipline that focuses on the relationship between movement and thought.  Additional hobbies include interior design, gardening and handcrafts of all types.  She resides in the Mt. Washington area with her two cats Boosey and Hawkes.