Entertain and inspire your clients, employees, and fellow business leaders by joining your Baltimore Symphony ​ Orchestra as a member of our Business Partners Program. Each package is tailored to support your goals, with year-round concierge service to serve as a direct line to our annual programming. ​ ​
Business Partners Program memberships begin at only $750, and combine ticketing access, networking, and recognition into one annual package. Click here to discover more details about program membership levels and​ Associated benefits!​ ​
For in-depth inquiries regarding our Business Partners Program – contact our Director or Partner Development, ​ Amanda Colaianni, via email.​
Become a Business Partner
Meet Our Business Partners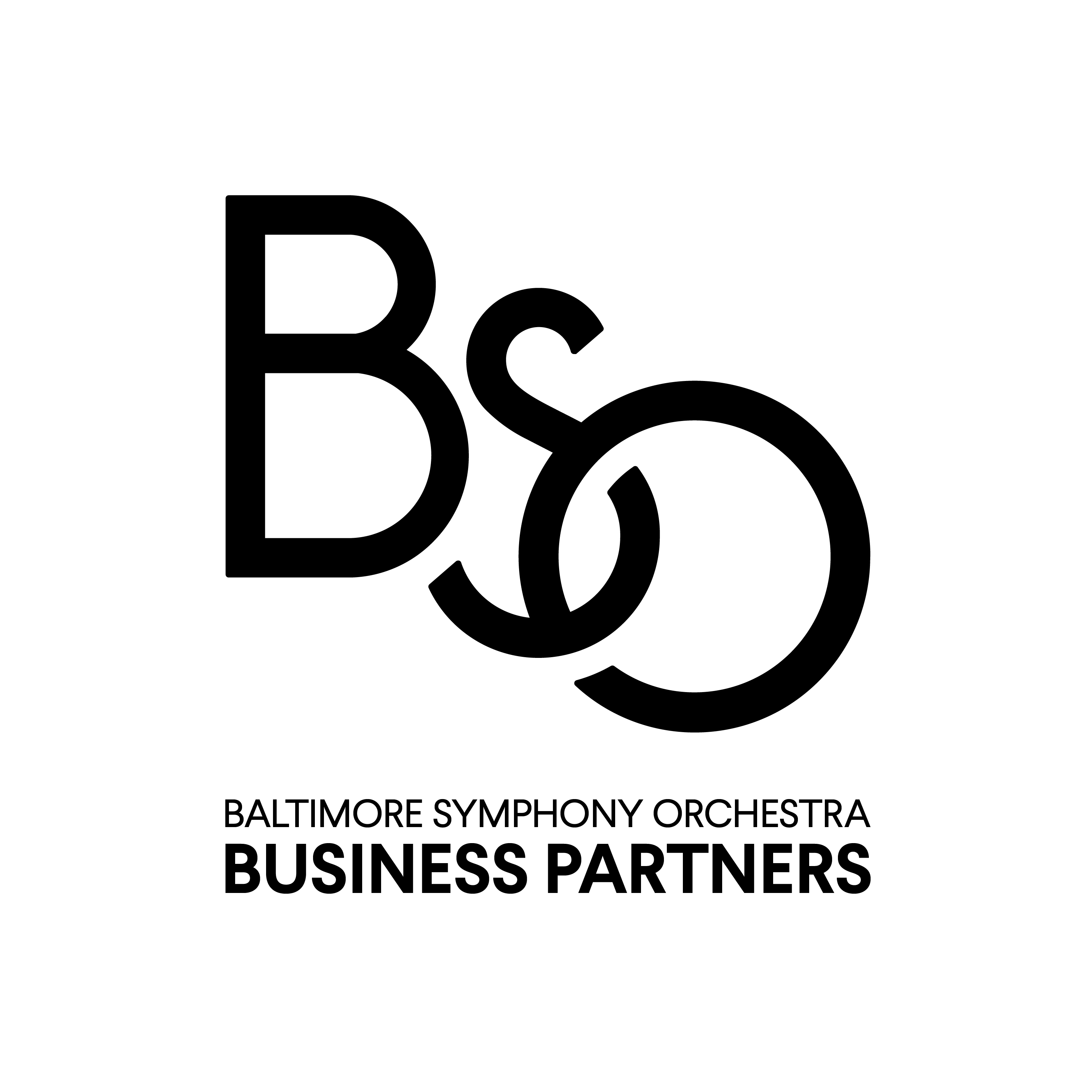 Executive Members
Revival Hotel - Baltimore
Media Support Services Inc.
Platinum Crush Wine*
Sagamore Pendry Baltimore*
Eagle Coffee Company
Blakehurst Retirement Community*​
Premium Members​
Whiteford, Taylor & Preston, LLP
Mouth Party Caramel
​ Access Members​
Kiirstn Pagan Creative Services*
Maryland Eye & Face, Parag Gandhi MD FACS*
Resolulte Rose Artistry
Niles, Barton & Wilmer, LLP
The Flurry Williams Group
Jacob William Advisory
The Joseph Mullan Company​
Tiny Dog Press
Applecore's Bake Shoppe
*Thanks to our Founding Business Partners!​