Back to Musicians Listing
Michael Lisicky
Second Oboe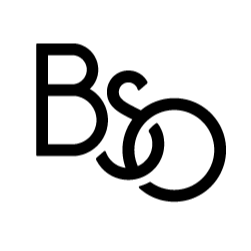 Oboist Michael Lisicky has been performing with the Baltimore Symphony since 2003. A native of Southern New Jersey, Mr. Lisicky has been praised by critics for his "magical nuances" (Baltimore Sun), "tonal purity" (Richmond Times-Dispatch) and "quite wonderful musicianship" (Boston Globe).
Before coming to Baltimore, he was a member of the Richmond Symphony. While in Richmond, Mr. Lisicky served on the faculty of the University of Richmond and performed as a soloist with the RSO on six occasions. He is a former member of the Savannah Symphony.
Lisicky has been a soloist with the BSO in performances of J.C. Bach's Symphonia Concertante In C Major with Nicholas McGegan and the Sinfonia Concertante by Joseph Haydn. He has performed as a guest musician with the Chicago, Cincinnati, Minnesota, North Carolina, and Utah symphony orchestras. He is a graduate of the New England Conservatory and has studied with Alfred Genovese, John deLancie, Peter Bowman and Marion Norcross.
In addition, Mr. Lisicky is regarded as one of the country's leading retail historians. An author of ten books on department store histories, Lisicky has contributed to such outlets as the New York Times, Wall Street Journal, Fortune Magazine, Washington Post, Southern Living, BBC World News, NPR Marketplace, and CBS Sunday Morning. He is a frequent lecturer and has given presentations at the New York Public Library, Historical Society of Pennsylvania, New York Fashion Week, the Leo Baeck Institute, the Boston Public Library, and during Wanamaker Centennial Week eve