Celebrate Black History Month with your BSO!
Throughout the month of February, music lovers can look forward to various programs that focus on the great musical contributions of various Black artists spanning the African diaspora such as Kwamé Ryan, James P. Johnson, William Grant Still, Jonathan Rush, Wordsmith, Anthony Parnther, and Josanne Francis. We have also included educational programming where families and students can attend our Midweek: The Jazz Age performance and be immersed in the music of the Harlem Renaissance. Concertgoers can also revisit Marvel's "Black Panther" movie with the epic film score played by the Orchestra and led by the go-to Hollywood conductor, Anthony Parnther (Wakanda Forever, Encanto). With an exciting month ahead, guests can enjoy the following performances to celebrate Black History Month:
---
Black History Month Concerts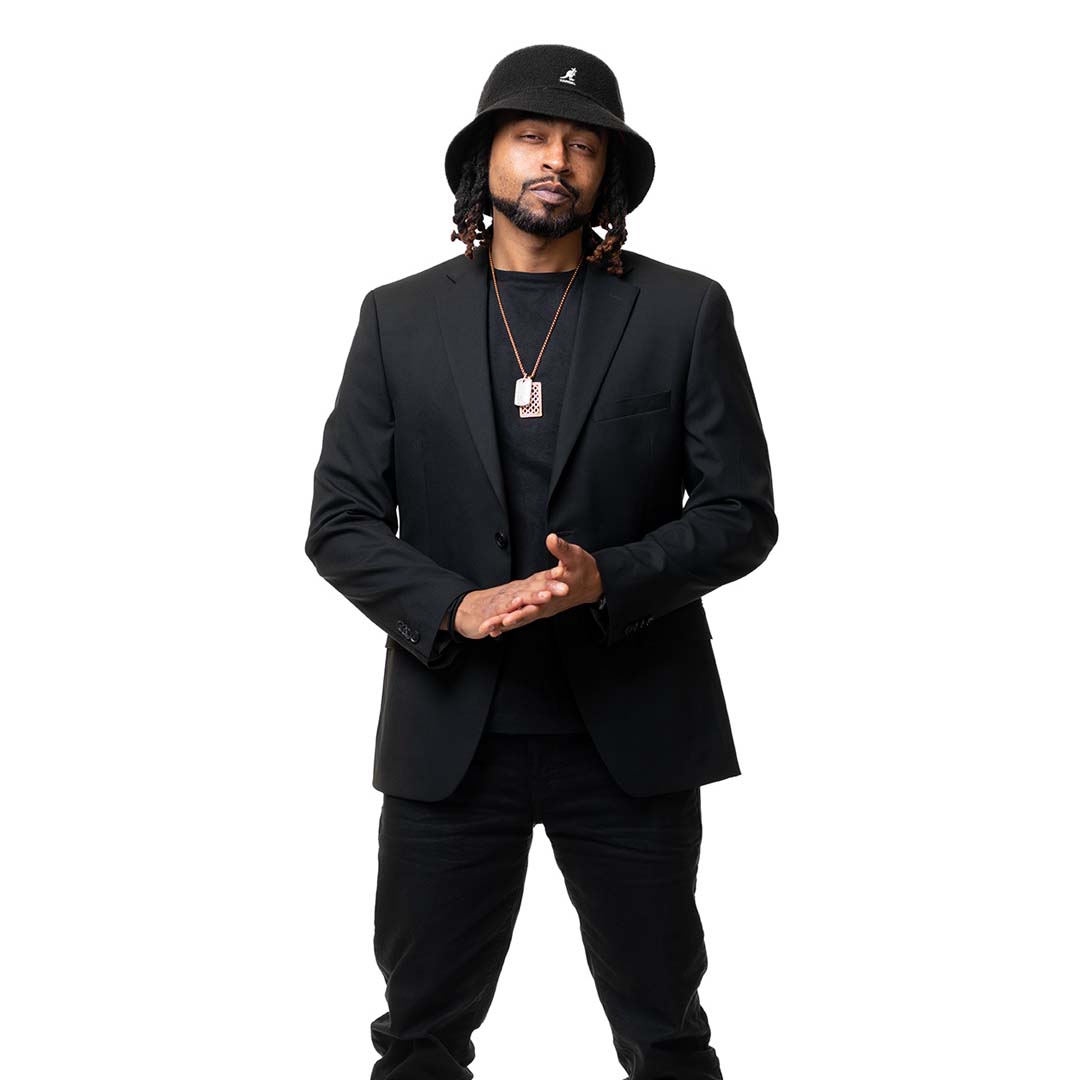 Midweek: The Jazz Age - Harlem Renaissance
STEAM-activated, arts-integrated orchestra concerts for students Pre-K through Middle School and beyond. Midweek Concerts are appropriate for all children, regardless of age.
Jonathan Rush, conductor
Wordsmith, spoken word artist
GERSHWIN Introduction from Porgy & Bess
JAMES P. JOHNSON Harlem Symphony, Movt. III
GERSHWIN (arr. Hershey Kay) "I Got Rhythm" from Girl Crazy
JAMES P. JOHNSON Charleston
PRICE "Juba Dance" from Symphony 1
STILL "The Blues" from Lenox Avenue
STILL Symphony No. 1 "Afro-American," Movt. III
Explore the music and poetry of the Harlem Renaissance, a period in American history in which the creativity of African Americans left its mark on generations of civil rights activists, artists, and thinkers including Harlem and Negro Dancers by Langston Hughes and Heritage by Gwendolyn B. Bennett.
MUSIC FOR YOUTH: Recommended for GRADES 4-8 and up
CURRICULUM CONNECTIONS: SOCIAL STUDIES, ENGLISH LANGUAGE ARTS, SOCIAL AND EMOTIONAL LEARNING
---
---
To learn more about our deeply subsidized tickets for schools interested in attending our midweek concerts,
click here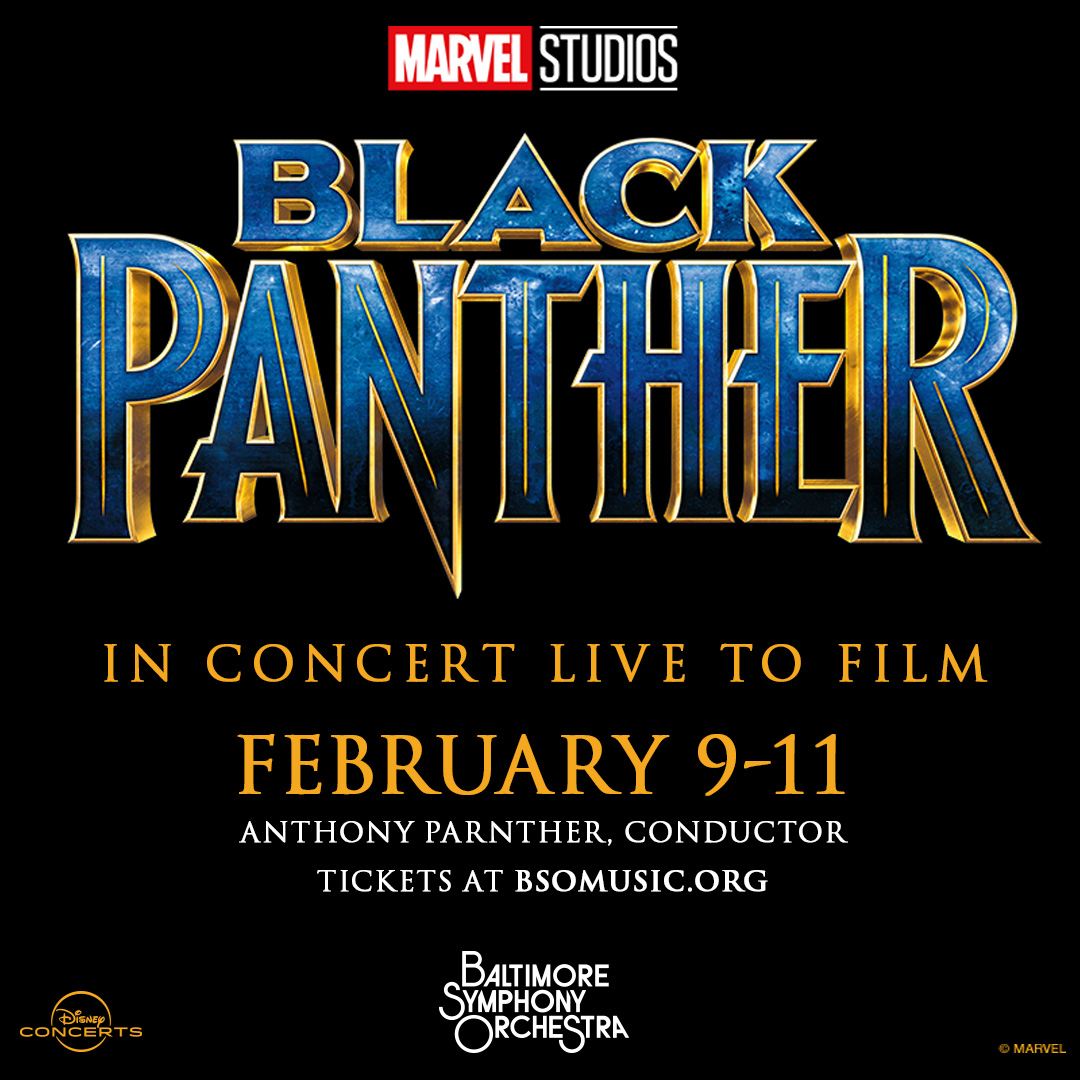 Marvel Studio's Black Panther Live In Concert
In 2018, Marvel Studios' "Black Panther" quickly became a global sensation and cultural phenomenon, showing a new dimension of what superhero films could be. Rolling Stone raved, "The film lights up the screen with a full-throttle blast of action and fun. That's to be expected. But what sneaks up and floors you is the film's racial conscience and profound, astonishing beauty." Now you can relive the excitement of T'Challa becoming king and battling Killmonger all while the Baltimore Symphony Orchestra performs Ludwig Göransson's Oscar® and Grammy®-winning score live to picture.
Artist
Anthony Parnther, conductor
©Marvel
---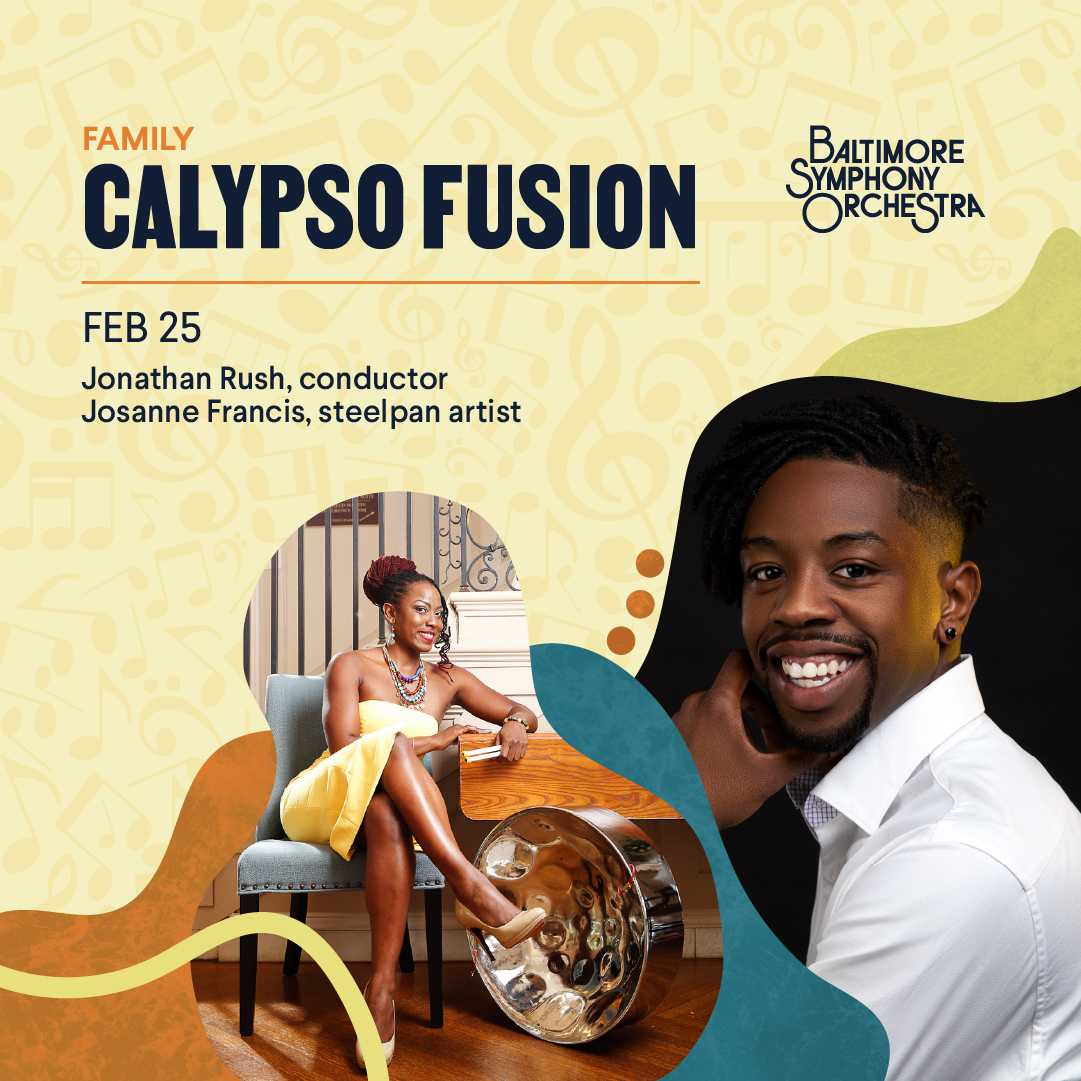 Calypso Fusion
Drums, Drums, Drums – including steelpan drums – are the focus of this Family Concert. Josanne Francis, steelpan artist, joins the BSO for an exploration of percussion instruments, especially those with pitch. Other traditional orchestral percussion instruments, like xylophone and timpani, share the spotlight. Don't miss it!
Artists
Jonathan Rush,
conductor Josanne Francis,
steelpan artist Steelpan Ensemble
Repertoire
SAINT-SAËNS Fossils
JAN BACH Concerto for Steelpan and Orchestra
STRAVINSKY Infernal Dance from The Firebird
BRIAN PRECHTL Kassa Jam
JOHNSON Drums
---
Support the BSO!
The BSO's mission is to perform the highest quality symphonic music of all eras that nurtures the human spirit. We are committed to engaging, inspiring, educating, and serving our audiences and to enhancing the State of Maryland as a cultural center of vitality and importance. Ticket purchases support about 35% of annual production costs, and BSO Donors are critical partners in creating affordable – and sometimes free – access to powerful music in our two resident halls, The Joseph Meyerhoff Symphony Hall and The Music Center at Strathmore, and beyond, in classrooms and communities around the state.
Concert Tickets
Tickets start at $25.Classical, Pops, Movies with Orchestra, Family Concerts, we've got it all! Purchase or gift the experience of a BSO performance to your friends and family.
Gift Certificates
Can't decide what performance to get? Get a gift certificate! Available in any amount and valid for all BSOconcerts.*
Make A Donation
Share the gift of membership and support your BSO. Benefits begin with a gift of $75 or more.
---
*BSO gift certificates cannot be applied toward concessions or non-BSO events.