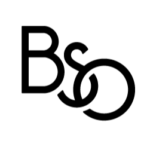 Baltimore Symphony Orchestra
 Date:    February 2023  
Position: Junior Graphic Designer
Department: Marketing and Communications
Reports to: Senior Director of Marketing
Classification: Full-time, exempt
THE BALTIMORE SYMPHONY ORCHESTRA and ORCHKIDS
For over a century, the BSO has been recognized as one of America's leading orchestras and one of Maryland's most significant cultural institutions. As the largest cultural institution in Maryland, the BSO is internationally recognized and locally admired for its innovation, performances and recordings, and educational community initiatives including OrchKids. Launched in 2008, OrchKids provides children educational resources and fosters social change through the power of music in some of Baltimore's under-resourced communities.
BSO: AT A GLANCE
| | |
| --- | --- |
| •     Operating budget FY 21/22: | Approximately $30million |
| •     Orchestra members: | 79 Players; 2 Librarians |
| •     Administrative Staff: | 75 Employees |
| •     OrchKids Program Staff: | 75 Team members |
JOB SUMMARY
The Jr. Graphic Designer works closely with the Senior Direct of Marketing and other members of the BSO Marketing team in maintaining advertising and marketing collateral for both our Baltimore-Area (Meyerhoff) and DC-Area (Strathmore) patrons, all while maintaining the BSO's brand standards. Designed assets may include, but are not limited to, newspaper and magazine advertising, brochures, posters, direct mail, flyers, vinyl banners, printed and digital signage both in and out of home, digital graphics and web ads. The Jr. Graphic Designer works with the design team to create materials needed to support the annual subscription and single-ticket campaigns. The Jr. Graphic Designer also works with leadership in the Advancement, Education, Artistic and Operations departments to update design assets for various events and giving campaigns. In all functions, the Jr. Graphic Designer is exp Graphic Designer is expected to contribute a high degree of creativity and processes, guidelines, and timelines.
ESSENTIAL DUTIES AND RESPONSIBILITIES
Assist Graphic Design team in the development and execution of social media, email, press and in-venue graphics.
Adhere and uphold BSO brand standards by following style guide and templates for concert specific marketing, programming, and subscriptions.
Regularly update concert graphics, mailers, posters, and postcards.
Manage design and production projects from inception through completion.
Function efficiently in a deadline-driven environment, and handle multiple, concurrent tasks.
Work cross departmentally to update and develop materials as requested by Advancement, Education, Artistic, and Operations for both print and digital platforms.
Ability to work within a corporate design structure with an emphasis on upholding branding standards and guidelines.
Maintain familiarity with all BSO programming to ensure accuracy in marketing communications.
Proficiency with Adobe Creative Suite in a Mac environment and ensure that the BSO operates at a technical level consistent with industry standards.
Assist with other projects as assigned.
QUALIFICATIONS AND CAPABILITIES
Bachelor's degree in Graphic Design or related field.
At least 1 year of professional design experience.
Proficiency with Adobe Creative Suite and Microsoft Office Suite including, but not limited to, Outlook, Word and PowerPoint.
Proactive, self-starting work style.
Adept at both addressing critical feedback and understanding expectations of stakeholders.
Superior organizational skills, attention to detail and ability to meet deadlines.
Knowledge of typography, design techniques, tools, and principles.
Must demonstrate initiative, strong creative problem-solving skills, and be able to participate successfully in a fast-paced, team-orientated environment.
A strong sense of conceptual, critical and creative thinking skills.
A background and/or interest in symphonic music is a plus.
COMPENSATION AND BENEFITS
Competitive salary negotiable, commensurate with qualifications and experience
Health insurance: two options to choose from; all at low cost to the employee
Dental, Life and Long-Term Disability Insurance, paid entirely by the BSO
Generous paid time off, including annual, personal and sick leave
403(b) Plan
Health Savings Account, employer contributes portion
Flexible Spending Accounts, including Medical and Dependent Care
Employee Assistance Program
Free/discounted tickets to BSO concerts
Hybrid Work Schedule available, depending on position requirements
The statements contained in this job description reflect general details as necessary to describe the principal functions of this job, the level of knowledge and skill typically required and the scope of responsibility. It should not be considered an all-inclusive listing of work requirements. Individuals may perform other duties as assigned, including work in other functional areas to cover absences of relief, to equalize peak work periods, or otherwise to balance the workload.
How to Apply
Please submit a cover letter, resume, and salary requirements to marketingjobs@bsomusic.org, with the position title of the job in the subject line of your email. No phone calls.
OUR CULTURE AS AN EQUAL OPPORTUNITY EMPLOYER
The Baltimore Symphony Orchestra and OrchKids use the BSO mission and shared values (Appendices) to govern decisions, actions, and behaviors. These values guide how we conduct our work and professional relationships: Creativity, Respect, Excellence, Education/Engagement, and Diversity. We are focused on a people-first culture for our patrons and our entire BSO family.
The BSO is proud to be an Equal Opportunity Employer. We evaluate qualified applicants without regard to race, color, religion, sex (including pregnancy and gender identity), national origin, political affiliation, sexual orientation, marital status, differing physical abilities, genetic information, age, parental status, military service, other non-merit factors.
The BSO is committed to improving and protecting the health of our musicians, staff, and our communities. We comply fully with the COVID-19 requirements of the state of Maryland and the city of Baltimore. It is required that employees be fully vaccinated against COVID-19 and provide proof of vaccination as a condition of employment.
APPENDIX I:  BSO MISSION
The BSO performs the highest quality symphonic music of all eras that nurtures the human spirit. The BSO is committed to engaging, inspiring, educating, and serving diverse audiences and to enhancing the State of Maryland as a cultural center of vitality and importance."
_________________________
APPENDIX II:  BSO SHARED VALUES
In October 2021, the BSO Board of Directors approved the following shared values, or "BSO Creed":
CREATIVITY
We believe the BSO is first and foremost an artistic institution that is dedicated to the finest creative musical expression.
We seek to facilitate opportunities for creative approaches that allow musicians, staff, board, and partners to collaborate to serve our mission.
We strive to inform all decisions with our commitment to innovation and continuous improvement.
RESPECT  
We believe the BSO should value, appreciate, and treat all individuals – patrons, staff, musicians, guest artists, and volunteers with compassion, respect, and dignity.
We seek to create a welcoming, safe, and enjoyable environment for all.
We strive to embrace all human differences and commit to caring and civility towards all with whom we work and serve.
EXCELLENCE   
We believe it is an honor to present great music to stir and nurture the soul.
We seek to attract, develop, and retain the best talent in all musicians, staff, board, and volunteers. Everyone who works at the BSO has an important role to play in our success.
We strive to act with uncompromising integrity and transparency.
ENGAGEMENT / EDUCATION  
We believe deep connections to the diverse communities we serve are essential to our mission.
We seek to inspire and educate with powerful and meaningful musical experiences for audiences of all ages.
We strive to nurture the talents of musicians of all ages with accessible educational initiatives and programs.
We strive to create a culture where musicians, staff, board, and volunteers communicate, collaborate, understand, and appreciate each other's work.
DIVERSITY
We believe diversity, equity, inclusion, and belonging – with respect to race, gender, and personal identity – are cultural and strategic imperatives.
We seek to create a culture of excellence that ensures access and inclusion of diverse voices in all that we do.
We strive to use the universal language of music to bring people together and embrace our multicultural society.