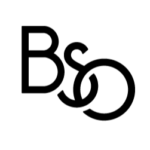 Baltimore Symphony Orchestra
Position: Planned Giving Officer
Department: Advancement
Reports To: SVP and Chief Advancement Officer
Salary: $95,000-$115,000
Classification: Exempt
Location: Hybrid (Baltimore)
ABOUT THE BALTIMORE SYMPHONY ORCHESTRA and ORCHKIDS
For over a century, the BSO has been recognized as one of America's leading orchestras and one of Maryland's most significant cultural institutions. As the largest cultural institution in Maryland, the BSO is internationally recognized and locally admired for its innovation, performances and recordings, and educational community initiatives including OrchKids. Launched in 2008, OrchKids provides children educational resources and fosters social change through the power of music in some of Baltimore's under-resourced communities.
THE OPPORTUNITY
The Planned Giving Officer will play a key role in securing future funds to support BSO programs. This role will work closely with the Chief Advancement Officer and colleagues across the organisation, to deliver upon short-and long-term plans for growth through legacy giving. The PGO will manage a well developed portfolio of prospective donors and work closely with senior volunteers and program staff to create innovative cultivation and stewardship plans for our most cherished donors. If you love music and connecting with donors, this is the role for you.
JOB SUMMARY
A frontline fundraiser within the BSO's Advancement operation, the PGO contributes to the BSO's planned giving program through the stewardship, cultivation and solicitation of a dynamic portfolio of donors and prospects for The Legato Circle, the BSO's planned giving and legacy giving circle; the recruitment, management and activation of volunteers to support the program's goals, including a Planned Giving Advisory Council; and, the development and recognition of blended gifts in partnership with Advancement department colleagues. With estate and bequest plans inclusive of annual and comprehensive endowment campaign efforts, the PGO will regularly liaise with Board and volunteer leadership.
ESSENTIAL DUTIES AND RESPONSIBILITIES
Managing a dynamic portfolio of 125+ individual donors and prospects, including:

Holding primary responsibility for the qualification, cultivation, solicitation, and stewardship of all portfolio accounts, deploying leadership to advance relationships or solicit gifts where necessary.
Providing regular metrics and reports on portfolio activity and successes.
Participating in the Prospect Management Group (PMG) for lead generation and strategy with peer gift officers.
Supporting standardized operating procedures and data integrity to ensure compliance, providing updates to donor records and research notes in the BSO's Tessitura database for funder reporting, moves management and communications.

Planned Giving Program Leadership

Working in concert with Finance and the SVP and CAO, serve as the BSO's lead planned giving contact with external partners, including our charitable gift annuity account.
With strategic direction from the VP of Advancement, help to promote and build broader awareness of planned giving options, BSO needs, funding opportunities and donors to the BSO through direct and indirect mediums and content (e.g., MarketSmart, microsite content, membership events/seminars, profiles in Overture magazine, etc.).
Keep up to date on planned-giving tools, techniques and changes affecting charitable giving, sharing knowledge with all giving officers.
Actively contribute to best practice data management for all planned giving records and Legato Circle membership listings.

Planned Giving Advisory Council

Manage and coordinate the membership and affairs of a dedicated Planned Giving Advisory Council, a group of leading estate and financial planning professionals who contribute their expertise to support BSO leadership in developing legacy giving and providing guidance to donors and their advisors regarding legacy gifts.
Coordinate the utilization of PGAC members in prospecting, stewardship, and portfolio management.
Work BSO concerts and special events to entertain existing partners and prospects.
Other duties as assigned
QUALIFICATIONS
Required
Minimum five (5) years progressively responsible experience in a fundraising environment:

Must demonstrate the ability to successfully manage relationships with donors & prospective donors, BSO staff and musicians, and other leadership volunteers.
Experience managing the administrative functions associated with gift cultivation and solicitation.
At least two-year(s) experience working with planned gifts, and/or advanced knowledge of planned giving, financial and/or estate planning concepts

Ability to adjust schedule as needed for support at functions, which frequently occur on evenings and weekends.
Candidates must possess exceptional written and oral communication skills.
Proficient in Microsoft programs, including but not limited to Excel, Publisher, Word, & Outlook. Ability to learn other software programs as needed.
The successful candidate will have a high level of personal motivation, initiative and creativity.
Preferred
A familiarity with and/or interest in classical music is desirable.
Previous experience with Tessitura preferred.
OUR CULTURE AS AN EQUAL OPPORTUNITY EMPLOYER
The Baltimore Symphony Orchestra and OrchKids use the BSO mission and shared values (Appendices) to govern decisions, actions, and behaviors. These values guide how we conduct our work and professional relationships: Creativity, Respect, Excellence, Education/Engagement, and Diversity. We are focused on a people-first culture for our patrons and our entire BSO family.
The BSO is proud to be an Equal Opportunity Employer. We evaluate qualified applicants without regard to race, color, religion, sex (including pregnancy and gender identity), national origin, political affiliation, sexual orientation, marital status, differing physical abilities, genetic information, age, parental status, military service, other non-merit factors.
The BSO is committed to improving and protecting the health of our musicians, staff, and our communities. We comply fully with the COVID-19 requirements of the state of Maryland and the city of Baltimore. It is required that employees be fully vaccinated against COVID-19 and provide proof of vaccination as a condition of employment.
APPENDIX I: BSO MISSION
The BSO performs the highest quality symphonic music of all eras that nurtures the human spirit. The BSO is committed to engaging, inspiring, educating, and serving diverse audiences and to enhancing the State of Maryland as a cultural center of vitality and importance."
__________________________
APPENDIX II: BSO SHARED VALUES
In October 2021, the BSO Board of Directors approved the following shared values, or "BSO Creed":
C

REATIVITY
We believe the BSO is first and foremost an artistic institution that is dedicated to the finest creative musical expression.
We seek to facilitate opportunities for creative approaches that allow musicians, staff, board, and partners to collaborate to serve our mission.
We strive to inform all decisions with our commitment to innovation and continuous improvement.
R

ESPECT
We believe the BSO should value, appreciate, and treat all individuals – patrons, staff, musicians, guest artists, and volunteers with compassion, respect, and dignity.
We seek to create a welcoming, safe, and enjoyable environment for all.
We strive to embrace all human differences and commit to caring and civility towards all with whom we work and serve.
E

XCELLENCE
We believe it is an honor to present great music to stir and nurture the soul.
We seek to attract, develop, and retain the best talent in all musicians, staff, board, and volunteers. Everyone who works at the BSO has an important role to play in our success.
We strive to act with uncompromising integrity and transparency.
E

NGAGEMENT / EDUCATION
We believe deep connections to the diverse communities we serve are essential to our mission.
We seek to inspire and educate with powerful and meaningful musical experiences for audiences of all ages.
We strive to nurture the talents of musicians of all ages with accessible educational initiatives and programs.
We strive to create a culture where musicians, staff, board, and volunteers communicate, collaborate, understand, and appreciate each other's work.
D

IVERSITY
We believe diversity, equity, inclusion, and belonging – with respect to race, gender, and personal identity – are cultural and strategic imperatives.
We seek to create a culture of excellence that ensures access and inclusion of diverse voices in all that we do.
We strive to use the universal language of music to bring people together and embrace our multicultural society.